Our Team
We have the TEAM that solves business issues 
From healthcare reform and the introduction of new regulations, business executives have to manage multiple objectives simultaneously and need counsel and advice on how to address and prioritize the issues.
Our team is comprised of individuals with decades of experience in actuarial services, compliance and audit issues, administration and technology solutions, pharmacy benefit management, medical management and wellness and population management.
With the right balance of organizational stability and ongoing support we will be able to help you overcome your toughest benefit challenges. By offering a full array of on-demand and customized services we have the ability to meet all you HR department's needs.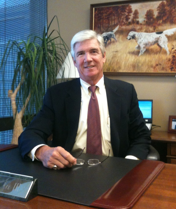 Laurence F. Lee III | Principal
Larry founded Plan Analysts 35 years ago as a firm dedicated exclusively to designing and servicing employee benefit programs. He graduated from the University of North Florida with Honors in Business Administration.
Larry built an organization that has provided meaningful results-based employee benefits
consulting services to sizeable employer groups. Typically, these are multi-thousand lives, with a national footprint.
Larry is known for his genuine entrepreneurial interest in the benefits field. He has the knack to foresee challenges which allows him to develop and implement creative solutions.
His commitment to getting results through firm but fair negotiations and follow through has earned him the respect and loyalty of carriers and clients alike. When compared with national surveys of top performing national employers, his clients' costs are lower on average by $1,000 to $1,500 per employee per year.
Several years ago Larry became concerned about the numerous ways identity theft hurts employers. So he partnered with LifeLock the leading proactive IDT Prevention company and built and administers the LifeLock Employee Benefit Solutions platform. Now with EMRs, not to mention ACA databases which have already been hacked, his program is more critical than ever.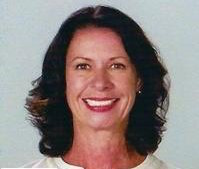 Lynn Turner | Partner & Client Coordination
Lynn graduated from Eastern Illinois University.  Early in her career she spent several years in senior management at a large destination resort.  Here she honed her ability not only to coordinate multiple projects, but to do what it takes to see them through.  She achieved national honors early in her 8 years as a Senior Account Executive with Principal Health Care where she received a variety of sales excellence awards.  She developed strong working relationships with her clients and co-workers becoming a leader in the Jacksonville employee benefits industry.
Lynn's reputation as a genuinely concerned and capable professional makes her someone you want on your team.  Lynn's main responsibility is coordinating and facilitating the myriad of activities, needs, opportunities and services that affect our clients, carriers and team.  Lynn belongs to several local and national organizations such as Benefit Advisors Network (BAN), National Association of Insurance and Financial Advisors (NAIFA), Jacksonville Association of Health Underwriters (JAHU), Florida Health Care Coalition (FHCC), and First Coast Manufacturers Association (FCMA).
Dody Flanders | Service Manager & Client Issue Resolution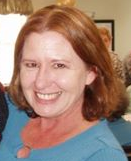 Dody has been in employee benefits for 32 years.  She is truly a dedicated professional whose experience began with her first job as a medical claims examiner.  Her strong capabilities and hard work earned her promotion to Manager of a claims unit for Prudential Health Care.  Her management knowledge, combined with her incredible ability and attention to detail and accuracy, makes her the person you want to go to if you have service or claim issues.
Dody's knowledge helps her get complete and accurate information from carriers, and her stick-to-it attitude gets results. Knowing what barriers carriers may face (such as technical and departmental interfaces), she can often find alternate courses to resolution, which makes her a valuable asset.  She'll work, regardless how long it takes and how hard it is, to find and resolve the root cause, not just fix the immediate problem
Leah Bohannon | Marketing Specialist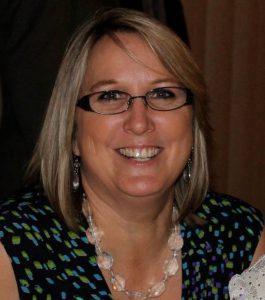 Sharon Barnard | Accounting & Revenue Tracking
Sharon may work off site from the rest of the team, but she operates at its center.  She handles all accounts payable, accounts receivable and commissions tracking.  She is also in charge of keeping all our licenses up to date for the states in which our clients have employees, maintaining E&O and business insurance for Plan Analysts, and administering our employee benefits package.
Luke O'Steen | Client Relations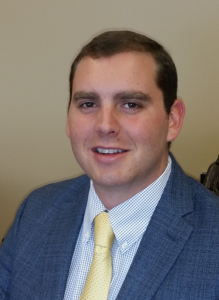 Luke is a Jacksonville native, who is known to be personable, compassionate
and a good communicator. Luke graduated from the University of Mississippi with a B.A. in Political Science. Prior to joining Plan Analysts, Luke has experience in political and charitable organizations, including Head Field Director for a local Congressional Campaign along with fundraising for several charitable organizations that has provided him with experience and knowledge of networking in Jacksonville and Northeast Florida.
Luke is responsible for sales development and working with employers to help them discover and apply many of the unique ways that Plan Analysts can improve employee benefits along with cost.
Tim Burnett | IT & Client Technology Interface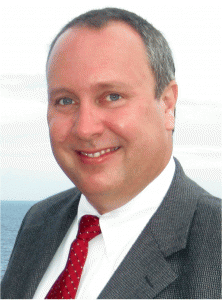 Tim Burnett is a Jacksonville native, over 20 years of I.T. experience, and is one of the founding partners of DMZ Solutions. Tim has a degree in Electrical Engineering from the University of Florida and specialized in digital design. He has worked as an Engineer and Project Manager in the Control Center of Gainesville Regional Utilities, where he led projects to create several integrated, automated electrical outage ticket and grid control systems. He has served as I.T. Director for The Energy Authority, an energy trading company, and Colectric Partners, a power plant construction and maintenance coordinator. Tim managed the systems infrastructure and oversaw custom application development for both companies. As a consultant and/or employee, Tim also has significant experience in managing the security and infrastructure at several banks and credit unions. Tim served as Infrastructure Manager at VyStar for a number of years where he oversaw I.T. operations and created a security department.
Tim is proud to continue to serve the University of Florida by providing game day communications for the Gator Football coaches and has been awarded three National Championship rings by Jeremy Foley, the Athletics Director, as a reward for his service.
Peter Marathas | National Compliance Director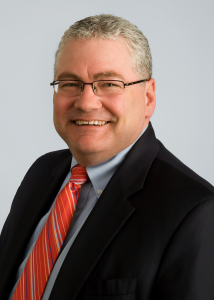 National Compliance Director Peter Marathas, Esq. received his J.D. from the
University of Illinois College of Law, magna cum laude, his M.A. from Bradley University, summa cum laude, and his B.A. from Bradley University, cum laude.
Peter is recognized as one of the leading lawyers in Massachusetts on Universal Healthcare and across the country on the requirements of the Patient Protection and Affordable Care Act. Peter has published widely and is often quoted in major publications about all benefits matters, including national healthcare reform.
Stacy Barrow | Compliance Partner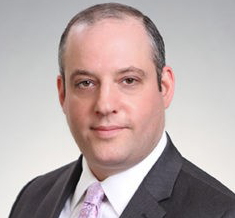 Stacy has extensive technical knowledge and experience designing and implementing qualified retirement plans, health and welfare plans, and equity and incentive programs that meet the numerous and intricate requirements of applicable federal and state law.
Stacy's prior experience includes work as a compliance officer for an international insurance brokerage and risk management firm, and as an actuarial analyst for a Big 4 public accounting firm. Stacy's past experience informs his legal approach of providing practical, business-minded advice to his clients.
Bobbi Kloss | Director of HR Management Services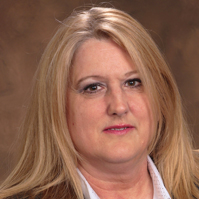 Bobbi is the Director of HR Management Services, Executive level HR and Organizational development consulting expertise to BAN Members and their clients.  Lead teams in implementation of HR policies and practices including talent acquisition, total rewards management, compensation, talent development, employee relations and compliance. Bobbi provides clients with solution-driven HCM best practices
Bruce Campbell, PhD., M.D. | Chief, Health and Informatics Services

Dr. Bruce Campbell is the Chief Medical Officer of BAN Agency, C.M. Smith, where he brings over 25 years of executive experience in healthcare, information technology, and managed care to their clients.
He has held executive staff and operating positions in healthcare services companies, managed care plans, integrated delivery systems, medical groups, and healthcare information technology companies. His background includes having served as a Senior Vice President of Operations and the Chief Medical Officer of a national managed care company, and tenure as the Chairperson of the Audit Committee of the Board of Directors of a public company operating Medicare Special Needs Plans and disease management programs.
Jamie S. Hawkins | Payroll & Benadmin Technology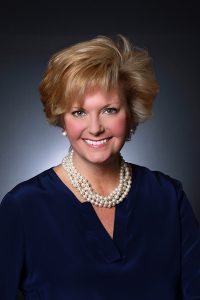 Jamie Hawkins is the President and CEO of Benefit Technology Resources, the largest mid-market independent HR technology consulting firm in the United States. BTR has been instrumental in helping employers identify how the technology in today's marketplace can streamline the way they administer their entire HR "back-office" functions and stay compliant with healthcare reform. She has 17 years of industry experience and over 13 years specializing in Employee Benefits technology solutions for employer groups with 100- 10,000 employees. With over 300 providers in the technology sector BTR has the unique skills to help employers identify and vet the solutions which best fit their needs, budget, and timing.
John Marshall | Actuarial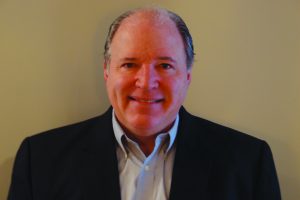 John is a Principal with Windsor Strategy Partners, LLC.   In addition to having 30 years of experience as a pension and health care actuary, John is WSP's lead consultant on pharmacy benefits and GASB valuations for post-employment benefits other than pension.  As Actuarial Director for Benefit Advisors Network, John coordinates actuarial activity between BAN members and WSP specialties. John is a Member of the American Academy of Actuaries, a Fellow of the Society of Actuaries and an Enrolled Actuary under ERISA.
David Conrad | Captives

Our insurance professionals have the industry expertise to confront any insurance obstacle. We serve the needs of employers, striving to save them time and money by assessing their risk appropriately. Specifically, we design, implement and manage alternative market insurance solutions — like Captive Insurance Programs. Essentially, Captives are a risk-financing method or form of self-insurance involving the establishment of reinsurance programs to write insurance for predictable risks such as workers' compensation or malpractice claims.
Dave is responsible for the program development, design, structure, sales, and marketing of various P&C and L&H group, single parent, DRP, and other captive programs.
Glenn Smith | Marketing & Communication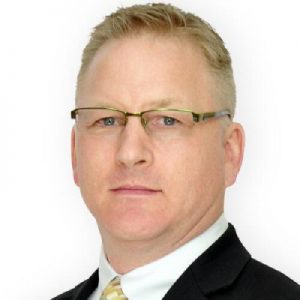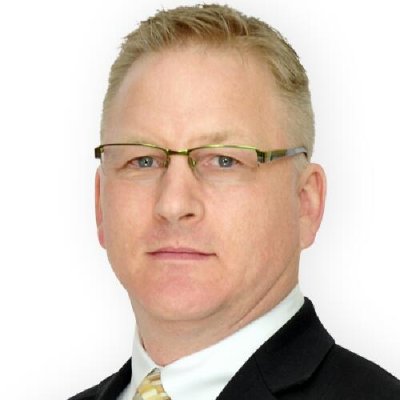 A technology pioneer for over 29 years, Glenn Smith is dedicated to helping business owners grow their companies through technology and marketing. As a customer service solution provider, Glenn has a passion for interactively engaging customers, identifying their pain points, and then creating a dynamic eStrategy from Thought to Thrive.™
Pat has worked in the group health insurance field for more than 30 years and is past president of Lincoln Re Risk Management Services a Lincoln National company and Alden Risk Management Services a John Alden Life Insurance Company. He currently is President of Campola Consulting and Intermediary Services, and a Principal with Windsor Strategy Partners.